Find the Perfect Grill for You!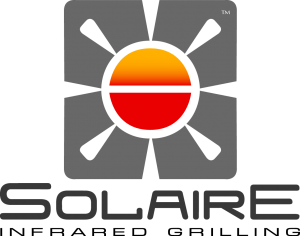 For many people, the search for the perfect grill is a long and confusing quest; however, it doesn't have to be. When you choose a Solaire grill, you never need to worry about whether you've found the right griller or not; you just know.
Rasmussen Ironworks / Solaire Grills is proud to offer customers a diverse range of infrared grills that improve the grilling process. Enjoy delicious steaks, burgers, hotdogs, ribs and more as our specially engineered grills lock in the juices and flavor of the food. Our grills have even been featured on Good Morning America and Food Network's Unwrapped!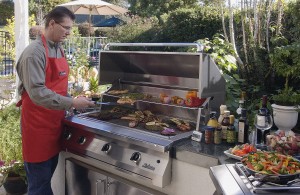 All of our products cater to the needs of grilling enthusiasts and novices alike. Feel free to browse through our extensive line of grills – we're confident that we have a grill that meets all your grilling wants and needs.
Take A Virtual Video Tour of the Solaire Grill
Portable Grills
Now you can grill food like a pro anywhere and everywhere you go. Our portable gas grills are compact and easy to pack, making our grills perfect for any road trip. Whether you are attending a tailgate party or dropping by your vacation home for the summer, our portable gas grill is ready to go where you need to be. Our selection of portable grills include:

View Portable Gas Grills
Cart Grills
Do you prefer to have more flexible space in your backyard? You don't always have to restrict yourself to a built-in grill. Enjoy having a top class griller in your home without having to sacrifice precious space in your backyard with our cart grills. We are happy to offer customers with six different cart models to choose from:
Built-In Grills
Nothing displays how passionate you are about grilling than having a built-in grill in your backyard. Whether you enjoy serving up a nice burger for your kids or enjoy hosting a backyard barbecue party for family and friends, our multi-layer grills are capable of handling all your needs. Choose among our five fantastic built-in grills:
Complete the Solaire Grilling Experience!
Make your next grilling experience even better! On top of our grills, we also offer a number of grilling accessories to help make your next barbecue a smash hit. From refrigeration accessories to rotisserie kits, we keep your passion for grilling burning.
Unsure about which of our grills is the right one for you? Don't hesitate to give us a call at (562) 696-8718, or send us a message through our Contact Us page. Our staff members are always happy to help you find the perfect Solaire Infrared Grill.
Take a Virtual Tour of the Solaire Grills

How To Compare Infrared Grills
Grilling is a time honored tradition in our nation. Whether you use gas or charcoal, firing up that grill is a relaxing, enjoyable way to spend an afternoon or evening. That said, there's a better option on the market today than either gas or charcoal.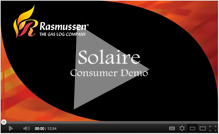 Try Before You Buy
Our Demo Program allows you to try the Solaire Infrared Grill in the comfort of your own home to see if it's right for you.

Featured on FoodNetwork's Unwrapped
Solaire Infrared Grills were featured on the Food Network Show Unwrapped. Order your free DVD of this show for a great insight into the quality construction of Solaire Grills and the benefits of infrared grilling.

Customer Testimonials
Read What Other Solaire Owners Have To Say About Their Grill
Take a Virtual Tour of the Solaire Grills