The Absolute Best Tailgating Grill on the Market Today!
As seen on ABC's Good Morning America.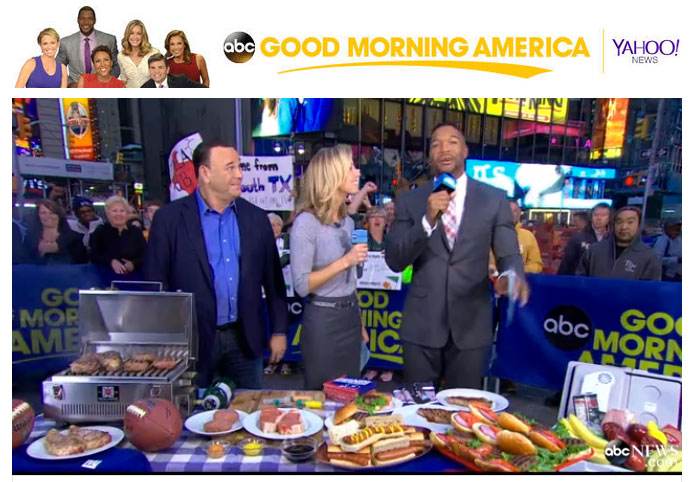 Click on image above to watch video.
Football is back and so is tailgating.
Whether its Friday Night Lights, Saturday College (Go Navy!!) or Pro Sundays, Solaire Portable Infrared Grills set up fast and heat up quickly – only three minutes to searing hot temperatures, just like the big backyard Solaires. The Solaire grills will make you the Master of the Tailgater with the juiciest, most flavorful food in the parking lot. The fast grilling times leave you more time to talk up your team, and they cool down fast so that you won't miss a minute of the game. The Solaire Anywhere and Solaire Everywhere portable infrared grills are perfect for any grilling on the go, from picnics to camping, RVs to boating, but especially tailgating. The Solaire AllAbout Double Burner has twice the grilling area of the Anywhere and Everywhere while retaining portability. And, they're all made in the USA with the confidence of a 100+ year old family business. Amaze your tailgating friends with Solaire Infrared Grills.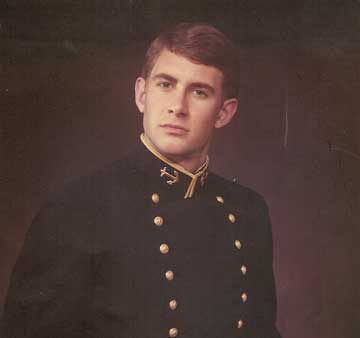 Rett Rasmussen, USNA '82 President, Rasmussen Gas Logs & Grills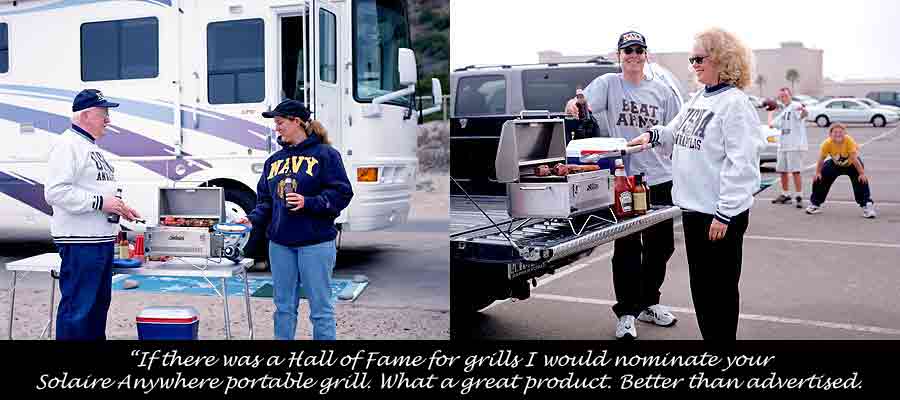 Solaire® Portable Gas Grills
Power grilling performance that's practical and portable? Absolutely.
Now you can enjoy the same succulent and flavorful food that you grill at home everywhere you go. Our portable gas grills are perfect for picnics, RVs, tailgating, boating or even a balcony. Family outings have never been so easy and resulted in such delicious flavors. You can bring the luxury of your home kitchen to a camping trip or a weekend in the wilderness. Our portable gas grills are some of our most popular products and continually receive rave reviews for their sturdy construction, ease of use and the tender and juicy food that they produce. No matter what's on the menu, the AllAbout, Anywhere and the Everywhere portable grills will satisfy your taste buds, your love of the outdoors, and will make your memories with family and friends even more special.
Depending on your needs, we have the perfect portable grill. Our portable infrared grills are lightweight and compact, but they pack a high-heat punch, so they are just right for your grilling on the go.
During checkout, enter coupon code "GONAVY" for a "Navy Good Deal"