Top Tips for Great Infrared Grilling: The Portable Gas Grill Edition
If you've recently bought a new portable infrared gas grill from a leading company like Rasmussen Ironworks / Solaire Gas Grill, you can look forward to having succulent filet mignon every time you're out boating, camping, or tailgating. While you can cook food so much faster on an infrared grill that heats up to 1,000 degrees Fahrenheit within a few minutes, grilling the perfect sausages, steaks, or patties still takes a bit of skill and attention to detail. Consider these tips on how to ensure that whatever you throw on the grill comes out beautifully.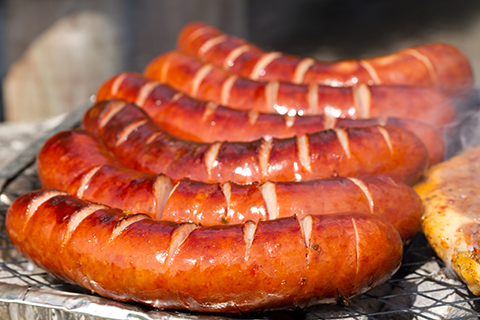 Infrared Grill Basics
An infrared grill is not your ordinary portable gas grill. The main difference has to do with the cooking method. Gas, wood, and charcoal grills will have you cooking over an open flame in the traditional way. Although effective, this method can't compare to what an infrared grill can do, thanks to the addition of the emitter plate.
Usually made of metal or ceramic, an emitter plate is carefully placed over the grill's gas flame. For example, Solaire gas grills use over 15,000 tiny flames to heat the plate. The plate quickly absorbs and radiates high levels of heat equal to what you would normally find at high-end restaurant kitchens. This is the secret to how these superior grills can cook food so well. At high temperatures, meats cook fast; with direct heating, all the juices are locked in, keeping the meat from drying out.
Cooking Tips
Infrared portable gas grills generate temperatures far higher than what the typical grills sold at big-box stores can produce. To ensure sumptuous and savory grilled meats (as well as fish, chicken, vegetables and fruits, for that matter), it pays to bear certain tips in mind.
First, get the grill warmed up for about three minutes or so, then turn down the heat gradually until you reach the ideal range so you can avoid overcooking the food. Next, sear the meat. Searing locks the juices in and keeps meat tender and juicy. Do this when your infrared grill is at its hottest, and be sure to sear each side of the steak for at least 30 seconds. Finally, check the meat regularly while it's cooking. You'll know that the meat is done and cooked well if it is far from tough and has some give to it.
People often underestimate how fast an infrared grill can cook food, so be on the lookout for these signs. Once the meat is cooked to your liking, take it off the grill and let it rest for about five minutes before serving.
Source:
An Introduction to Cooking With Infrared Grills, Field and Stream
5 Pro Tips – Grilling The Perfect Steak, HomeWetBar.com
Infrared Grilling Tips, Buzzle.com