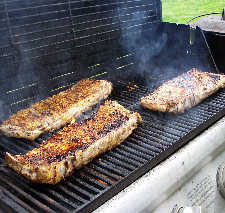 Have you ever gone camping in the wilderness with your family or friends? Or perhaps went on a picnic in some scenic public park in the neighborhood? How about a beach party that could've lasted through the night or even several days?
These are indeed special occasions for relaxation and bonding. Yes, going out of town with family and friends can (and should) be a pleasant experience, especially if you come well prepared. You need to bring certain provisions or the fun can easily turn into frustrations of enormous proportion. For example, can you imagine what it would be like if you forget to bring a lightweight portable gas grill for cooking your food?
It's true, you can always pack ready-to-eat food but, where's the fun in that, especially if you're out in the wilderness for several days? There's nothing like cooking outdoors and smelling a mixture of food aroma and fresh air to add to the rich experience of camping. Of course, you can use other means to cook food outside like charcoal or wood, but they can be inconvenient.
With a portable cooking device like modern Solaire grills, you can have fun while preparing meals outdoors. Such devices use infrared burners for better heat control, to cook food faster and more evenly while retaining all the flavors—and this results in great tasting food. Ordinary gas grills will not be able to provide you with these advantages.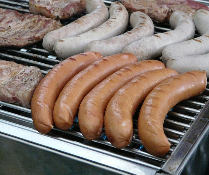 Portable gas grills are very handy and versatile, which make them your ideal companions in any outdoor activity. They usually have non-stick surfaces, are lightweight, and portable. You'll definitely have no problem cleaning these cooking devices, and the best part is that you can place them almost anywhere, such as in your car trunk.
In fact, you need not go far from your neighborhood to use these portable gas grills. You can use them in your own backyard, porch, or balcony. They are affordable, and come with various accessories to afford you convenient cooking. You may contact companies such as Rasmussen Iron Works, Inc. if you think it's high time for you to have your own portable grill.